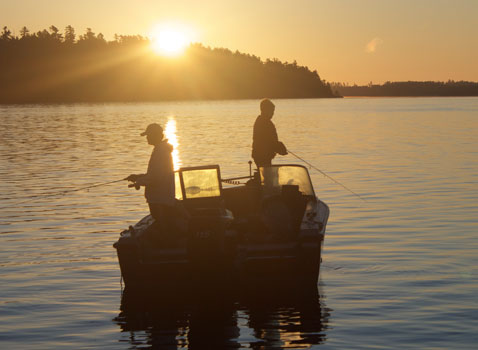 Lake Vermilion's clear clean water and warm summer winds are perfect for some of the best fishing and boating in Minnesota. Our extensive fleet of powerboats assures you enjoyment of our wondrous lake and surroundings.
Learn to sail, water-ski wake board, or kayak.
We ask that you do not bring personal watercraft (Jet Skis) to Pehrson Lodge.
2019 Boat Rental Options

Malibu Ski Boat
340 HP, Includes driver, gas and ski instruction $125/hour
Boats w/o rented motor
Daily: $25.00 Weekly: $125.00
Fish Locator
Daily: $10.00 Weekly: $40.00
Electric Trolling Motor
Daily: $20.00 Weekly: $80.00
Free use of kayaks, sailboats, hydro bikes, canoes, paddleboats & windsurfers.