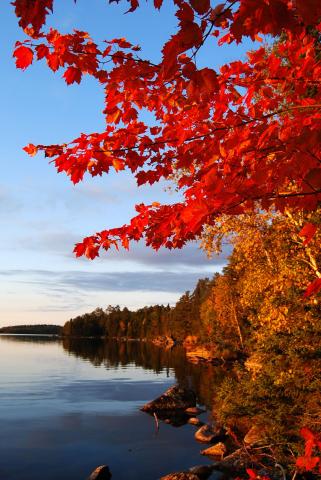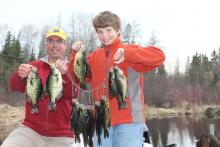 Don't overlook the quiet season when planning for the coming season. Great early (May 11-June 15) and late (After August 18) season rates and great fishing. This year's lowest special rates are half of spring discount rates the week before MN fishing opener (May 4-11, depart by the 11th), and that doesn't mean no fishing. Vermilion has a strong crappie and blue gill fishery, and some of the best crappie fishing of the year occurs prior to the MN opener. And, if you just want to get away, smell the pine needles, watch the birds return and read, your invited too.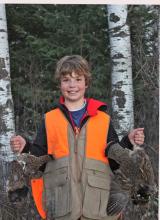 Fall is one of our favorite times. The leaves are beautiful and the lake is quiet. It is a great time to get out and fish, hike, bike, paddle or just relax. If you are hunter, bring your dog to one of our pet friendly cabins and try your luck Grouse hunting. Northern Minnesota is one of the premier grouse hunting areas in the United States. Countless abandoned roads and trails criss cross our region providing plenty of prime habitat.
Fall is prime time for romantic getaways, fall colors and fall fishing.